We are not for or against wearing a mask, this is not a political question, this is about science. We believe that we are getting a little bit better every day, that we are learning a little bit more every day and that we can achieve everything together. Therefore we have developed a mask that is simply better.
A mask for us – and others. A mask that helps us to do the things we love. To travel, to do sports, to go to events, to museums, to concerts, to movies or just to feel good in public.
We have developed a mask that is comfortable and easy to breathe through, even during sports. A mask that you wear when you really need it. In airplanes, on trains, in closed rooms and everywhere where social distancing becomes difficult. A mask for those of us that put their lives and health at risk to serve others – doctors, nurses and all of those that help us making our live as normal as possible.
A mask that really makes sense because when you wear it, you wear it correctly, i.e. over your mouth and nose and not under your chin.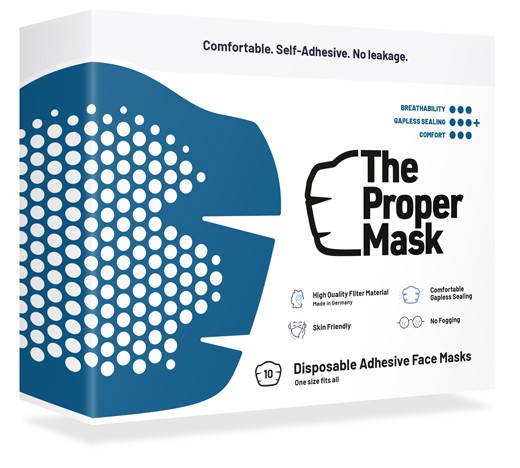 Like everyone else, we hope that in the near future there will be no need to wear a mask in public. We hope for a safe and accessible vaccine for all people.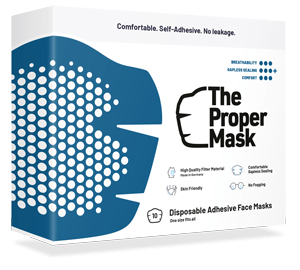 The Proper Mask offers the highest level of comfort and protection
The perfect mask when social distancing becomes difficult – for you and others.
In health and elderly care, public transportation, hospitality, production, business meetings, while exercising or when attending events.
No personal protective equipment (PPE). No medical product. For private use only.